CRMSS Tutors
Greg Skidmore
Back to top
The Tallis Scholars, I Fagiolini, Alamire, The Gabrieli Consort, Eric Whitacre Singers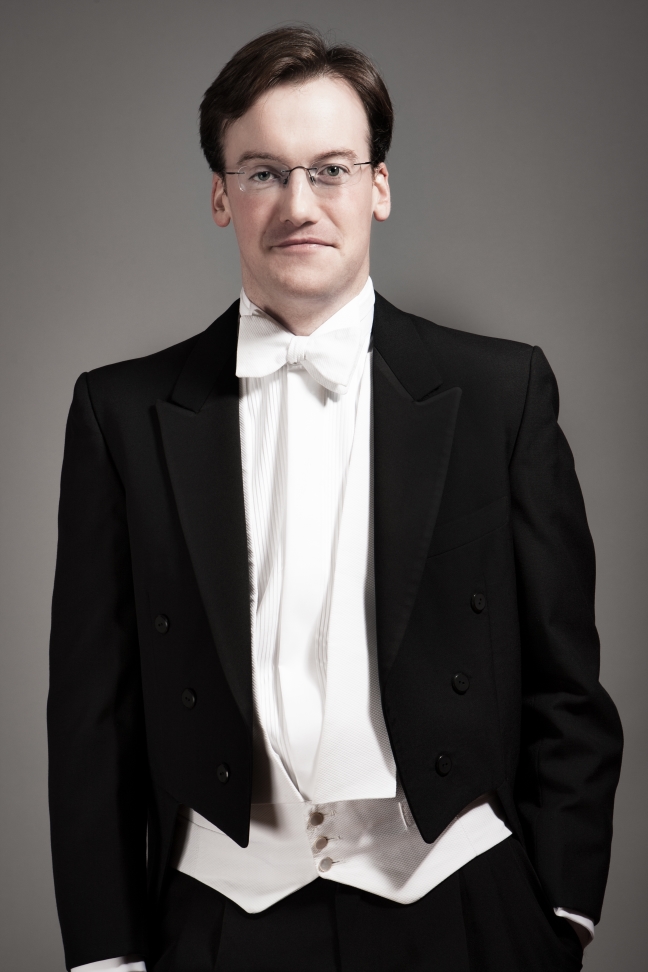 Born in Canada, Greg Skidmore arrived in England as an undergraduate at Royal Holloway College, University of London. After graduating with First Class Honours in Music, his post-graduate Choral Scholarship at Wells Cathedral lead him to Lay Clerkships at Gloucester Cathedral and Christ Church Cathedral in Oxford. He now lives in London, England and pursues a varied career as a consort, choral, and solo oratorio singer alongside his burgeoning work as a conductor and workshop leader.
Greg is one of the UK's most sought after consort singers. He has appeared with The Tallis Scholars, The Sixteen, The Cardinall's Musick, Tenebrae, The Gabrieli Consort, Alamire, Contrapunctus, The Eric Whitacre Singers, Collegium Vocale Ghent, Cappella Amsterdam, and La Grand Chapelle (based in Madrid). He can be heard on discs released by Decca, Deutsche Grammophon, and Harmonia Mundi USA, including Alamire's recent Grammophone Early Music Award winning disc, 'The Spy's Choirbook'. In 2015, he featured in I Fagiolini's Betrayal, a fully staged, devised presentation of the madrigals and sacred music of Carlo Gesualdo. 2017, the 450th anniversary of Monteverdi's birth, was a busy year for I Fagiolini, and Greg performed many concerts of Monteverdi's madrigals and sacred music, toured a new CD release, and performed his opera L'Orfeo this year with the group. 2019 saw Greg take part in an extensive tour of I Fagiolini's Leonardo: Shaping the Invisible project, in collaboration with Dr Martin Kemp, a leading scholar on the life and art of Leonardo da Vinci.
Greg also works as a soloist. Solo engagements have included working with ballet dancer Carlos Acosta in his A Classical Farewell at the Royal Albert Hall in London, England; Handel's Messiah with the Irish Baroque Orchestra; Purcell's Ode for St Cecilia's Day with the Orchestra of the Age of the Enlightenment; Purcell's Fairy Queen with the Gabrieli Consort; and Monterverdi's 1610 Vespers at the Brighton Early Music Festival, and with I Fagiolini and the BBC Singers at the Barbican Centre. His solo recording debut, released in 2011, was as Christus on Ex Cathedra's recording of the Lassus St. Matthew Passion and a recent Ex Cathedra CD release of Alec Roth's oratorio A Time to Dance features Greg in a role written for him.
While at Christ Church in Oxford, he began a course of doctoral research in Musicology at the University of Oxford and started his own men's voices consort, I Dedicati. Recently he was appointed Musical Director of The Lacock Scholars and gives a regular series of concerts with them, creating site-specific evenings that weave polyphonic music with plainsong and silence. He has given workshops and masterclasses in the UK, France, Canada, New Zealand, the Netherlands, and Australia in association with The Sixteen, I Fagiolini, and on his own, specialising in various collections of Renaissance polyphonic repertoire. In 2015, Greg joined the long list of distinguished Early Music conductors associated with the week-long Lacock Courses held in the UK and around Europe, and joined Eamonn Dougan, Associate Conductor of The Sixteen, to lead a course on Polish Renaissance polyphony in August 2017. In August 2018, he assisted Justin Doyle, Chief Conductor of RIAS Kammerchor (Berlin) in leading another of these courses. He is increasingly engaged in Canada as a guest conductor, clinician, and record producer. He has been published in Early Music and his writing has appeared in programmes and CD liner notes for The Tallis Scholars, The Sixteen, The Cardinall's Musick, The Gabrieli Consort, Tenebrae, and Ex Cathedra.
Greg says:
"We're back!! After what can only be described as a horrible year, in so many ways, I can't tell you how much I'm looking forward to CRMSS 2021. The urgency we all feel to get back to singing and to this profoundly wonderful music means CRMSS 2021 will undoubtedly be even more of a hot-house atmosphere this time and I can't wait. The fact that we're also marking 500 years since the death of Josquin des Prez, one of the great founding fathers of Renaissance polyphony, means this year will be so special. Please come and join us!"
---
Dr. Kate Helsen
Back to top
Western University, London Canada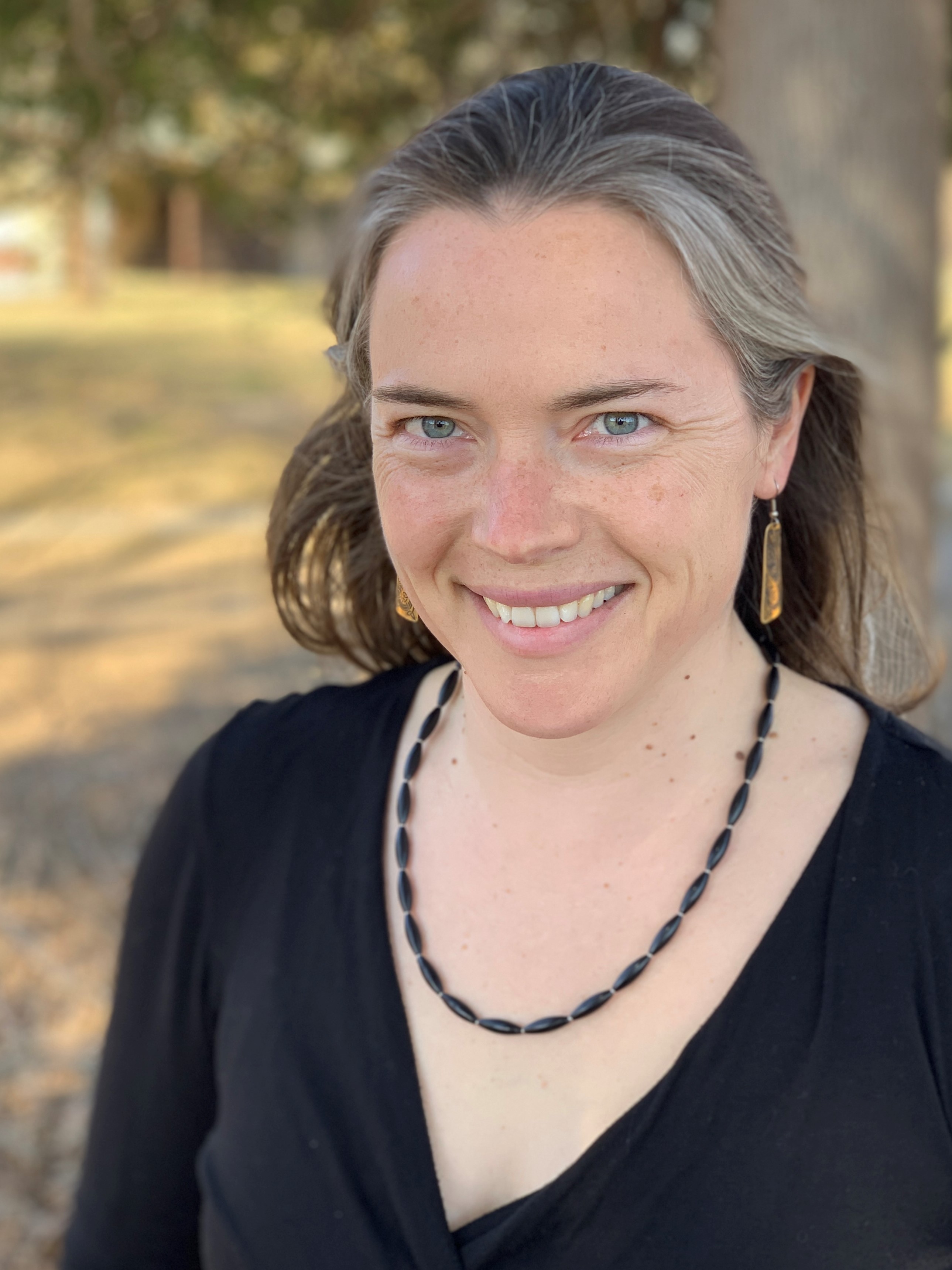 Before teaching Music History at Western University, Kate held a two-year post-doctoral fellowship from the Social Sciences and Humanities Research Council of Canada (SSHRC) at the University of Toronto, researching musical notation in the 12 th and 13 th centuries. Her doctoral research focused on Gregorian chant transmission, orally and through the earliest notated books. She has published articles in Plainsong and Medieval Music, Acta Musicologica, the Journal of the Alamire Foundation, SPECTRUM, and Early Music.
She has been a researcher with many projects around the world including Portugal, Ireland, Germany, Belgium, as well as here at home in Canada; usually, her role focuses on connecting the musicological 'dots' with the technological tools now available to researchers in the Humanities. She is currently involved in developing software and analytics for medieval musical document analysis and chant melody comparisons on a large scale, in several SSHRC-supported projects. She sings professionally with the Tafelmusik Chamber Choir, in Toronto.
Kate will be able to help those students interested in receiving the academic credit offered by the Don Wright Faculty of Music at Western University, which is for Western music students only. You should contact her directly if you wish to know more about this.
Kate says:
"I love that this week offers an opportunity to make quality music in intelligent and beautiful ways, connecting the throat with both the heart and the mind. Through singing, conversation, and friendship, we can liberate Renaissance polyphony from the 'imaginary museum of musical works', and experience them from the inside.
We were so excited to welcome you back for CRMSS 2020 before, well, you know... Having struggled to make whatever music has been possible under the circumstances for the last year, as I know you have too, I can tell you that I dream every day about the glorious sounds we made during CRMSS 2018 and 2019. To say, "looking forward to CRMSS 2021" doesn't even begin to cover it!"
---
Lucas Harris
Back to top
Tafelmusik Baroque Orchestra, Toronto Continuo Collective, Vesuvius Ensemble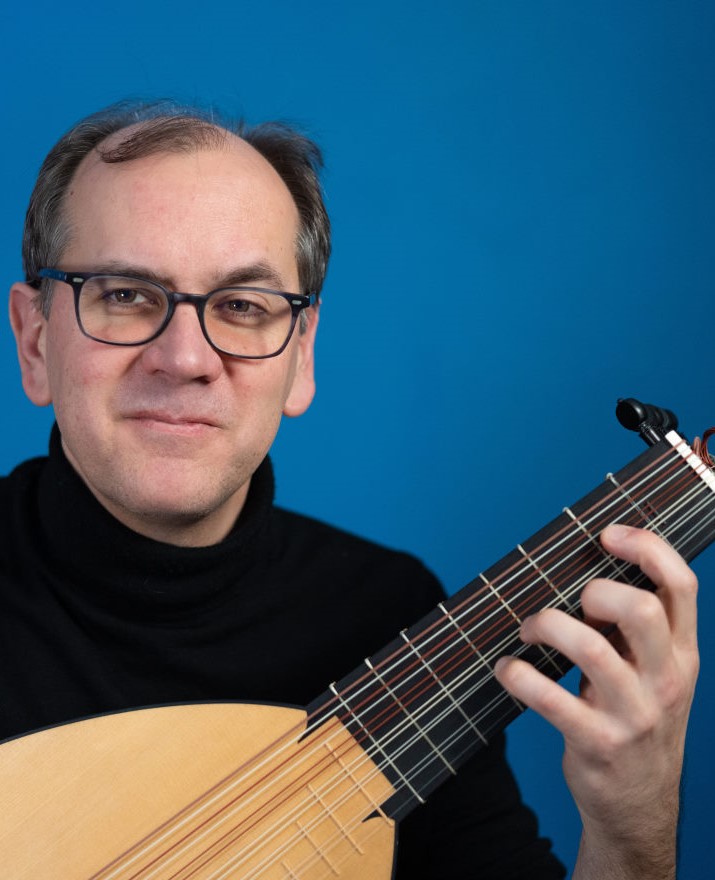 Lucas Harris discovered the lute during his undergraduate studies at Pomona College, where he graduated summa cum laude. He then studied early music in Italy at the Civica scuola di musica di Milano (as a scholar of the Marco Fodella Foundation) and then in Germany at the Hochschule für Künste Bremen. After several years in New York City, he moved to Toronto in 2004 and became the regular lutenist for the Tafelmusik Baroque Orchestra. He is a founding member of the Toronto Continuo Collective, the Vesuvius Ensemble, and the Lute Legends Ensemble. Lucas plays with many other ensembles in Canada and the USA, including the Helicon Foundation (New York) and the Smithsonian Chamber Players (Washington, D.C.). He coaches singers and instrumentalists at the Tafelmusik Summer and Winter Baroque Institutes and Oberlin Conservatory's Baroque Performance Institute, and was an accompanist, coach, and lecturer for Vancouver Early Music's Baroque Vocal Programme. In 2014 Lucas completed graduate studies in choral conducting at the University of Toronto, the degree having been funded by a prestigious SSHRC research grant not often awarded to performers. Upon graduating, Lucas was chosen as the Artistic Director of the Toronto Chamber Choir, for which he has created and conducted over a dozen themed concert programs. He has also directed projects for the Pacific Baroque Orchestra, the Ohio State University Opera Program, Les voix baroques, and the Toronto Consort. Lucas was praised for his work with Les voix humaines in Montréal: "The revelation of the concert was the Torontonian lutenist Lucas Harris, who weaved a poetic thread through his infinitely subtle interventions. The sweetness and patience of his playing . . . was astonishing." (Le Devoir)
Lucas says:
"Live ensemble singing and playing is something I'll never take for granted again. I think all the pent-up enthusiasm we had for the cancelled CRMSS 2020 will be channelled straight into making CRMSS 2021 the best Renaissance workshop North America has ever seen. I'm especially excited that we're moving forward with incorporating a LUTE mini-workshop into CRMSS. As the world emerges from this pandemic, people will need to find joy and love through listening to live music, and I'd like us musicians to be ready to deliver that. I can't wait to see you there!"
---
Katherine Hill
Back to top
The Toronto Consort, St Bartholomew, Regent Park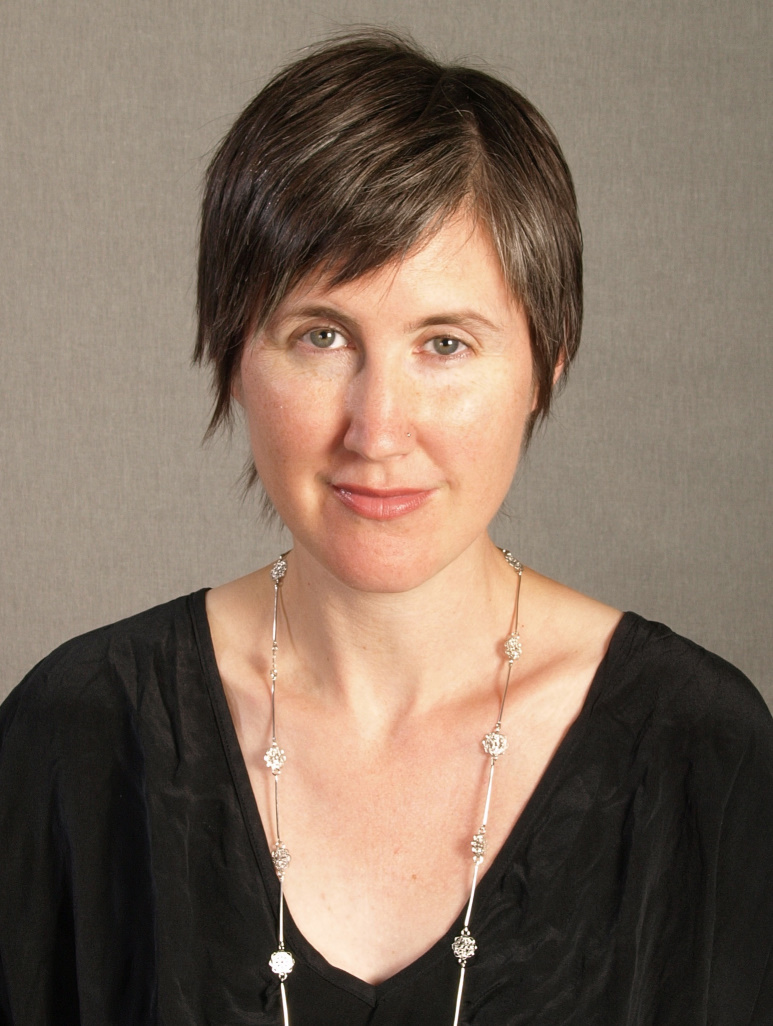 Singer (and player of the viola da gamba and nyckelharpa) Katherine Hill first developed a keen interest in the interaction between older European text and music as a teenager in Toronto, singing Gregorian chant and Renaissance polyphony in various choirs and ensembles. With support from the Canada Council for the Arts she moved to the Netherlands in the year 2000, pursuing studies, all over Europe, in as many facets as possible of historical performance practices of the Middle Ages, Renaissance and early Baroque, very intentionally seeking out and building a natural, vibrant and sustainable singing technique for rhetorical music. Over the last 20 years, Katherine has performed, recorded and toured with many early music groups, including the Sequentia Ensemble for Medieval Music, Scivias (Berlin), Ars Choralis Coeln, ensemble nu:n, Cappella Amsterdam, Collegium Vocale Ghent, Early Music Voices Calgary, and Ensemble Les Fumeux (Montréal).
Katherine is currently a co-artistic director of the Toronto Consort and is the Cantrix and Director of Music at the Anglo-Catholic parish of St Bartholomew, Regent Park, where she directs a mixed choir (that sings primarily 16th century liturgical music) and also a women's choir, Vinea (specializing in music from women's communities before the year 1500). In 2010, she completed an M.A. in Medieval Studies at the University of Toronto's world-renowned Centre for Medieval Studies, and works regularly as a singing teacher and vocal coach in Toronto, particularly in historical theatre projects at Glendon College (York University).
---
Dr. Aaron James
Back to top
Toronto Oratory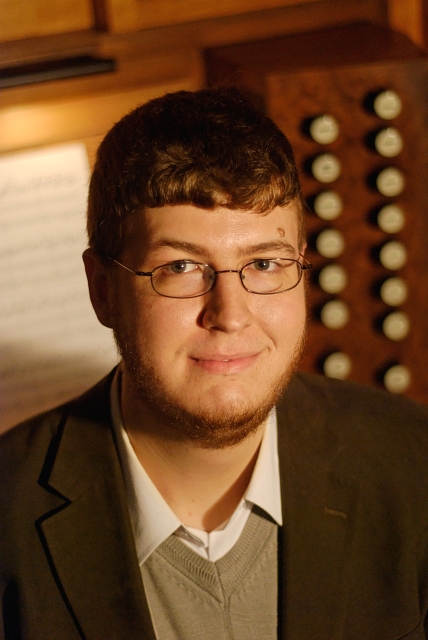 Organist and musicologist Aaron James is the Director of Music at the Toronto Oratory of St Philip Neri, where he directs the professional Toronto Oratory Choir, a Gregorian chant schola, and the Oratory Children's Choir, as well as teaching music to the students at St Philip's Seminary. An alumnus of the Eastman School of Music, he graduated in 2016 with both a PhD degree in musicology and a DMA degree in organ, along with the Performer's Certificate in organ. He was the 2011 winner of the National Organ Playing Competition of the Royal Canadian College of Organists, and has won numerous other prizes and scholarships for his organ playing, including first prizes in the Florence and Stanley Osborne Organ Competition and the Howard Fairclough Organ Competition; he was also a finalist in the 2012 Franz Schmidt International Organ Competition (Kitzbühel, Austria). He performs regularly as an organ recitalist in both Canada and the United States, and has appeared as a soloist with the Eastman Graduate Chamber Orchestra, the Toronto Youth Wind Orchestra, and the Rochester Philharmonic Orchestra. A regular performer of contemporary music, Aaron has given national or world premieres of numerous new compositions, including works by Emily Hall, Martin Herchenröder, Michael Nyman, Daniel Ochoa and Kyle Quarles. He is a Fellow of the Royal Canadian College of Organists, the College's highest academic distinction, receiving the Willan and Porter prizes for the 2012 Fellowship examinations. He currently serves as president of the RCCO Toronto Centre and as national Chair of Examinations for the College.
Aaron completed his doctoral studies as an organist in the studio of Edoardo Bellotti, having previously studied with Hans Davidsson and Michel Bouvard at Eastman, and with Paul Merritt at the University of Western Ontario, where he received the Faculty of Music Gold Medal. His PhD dissertation examined the mid-sixteenth-century German music printer Sigmund Salminger, demonstrating how Salminger adapted and transformed older repertories of Franco-Flemish polyphony for the religiously divided public of post-Reformation Augsburg. Aaron's research has been presented at conferences in Canada, the United States, Belgium and the United Kingdom, and has been honoured with the Charles Warren Fox Award and the Jerald C. Graue Fellowship; his published musicological work appears in the Journal of the Alamire Foundation, Early Music, Sacred Music, Oxford Bibliographies Online and Grove Music Online. He currently serves as a Sessional Lecturer in organ at the University of Toronto, having previously taught at Eastman and at the University of Rochester.
---
Dr. Patrick Murray
Back to top
Western University, University of Toronto Scarborough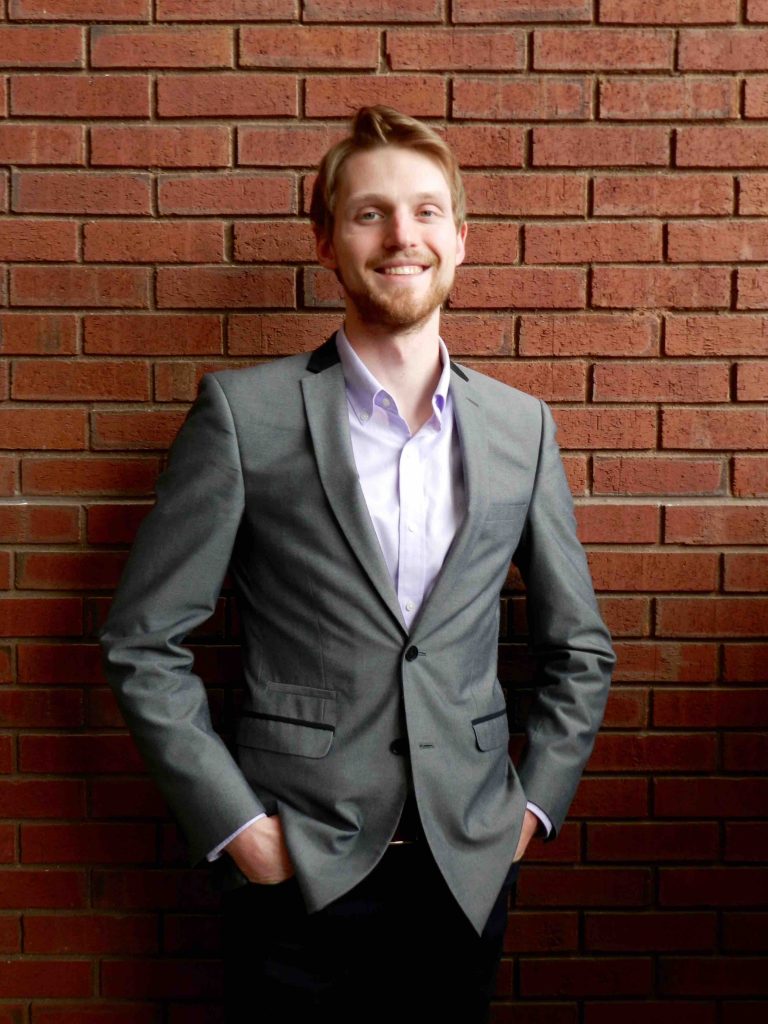 Conductor and composer Dr. Patrick Murray is Lecturer in Choral Music at Western University, where he directs two choirs and teaches conducting and choral methods. Murray is also director of the University of Toronto Scarborough Concert Choir. Choirs under his direction have been recognized in the National Competition for Canadian Amateur Choirs and been invited to perform at Podium, Canada's national choral conference. Previously, Murray held positions as director of the University of Illinois University Chorus, Music Director of FAWN Chamber Creative (Toronto), and as a teaching artist with the Ad Astra Music Festival (Russell, KS), Illinois Summer Youth Music, and Toronto Children's Chorus. As a guest conductor, Murray has collaborated with ensembles and festivals such as the Guelph Chamber Choir, Illinois Modern Ensemble, New Music New Haven, Thin Edge New Music Collective, and University of Toronto New Music Festival. An avid singer of early music, he has sung professionally with the Yale Schola Cantorum and ecco early music ensemble.
Murray's compositions have been commissioned and premiered by numerous ensembles in Canada and the United States including New York Polyphony, Carmel Bach Festival, Norfolk Chamber Music Festival, Grand Philharmonic Choir, and the Canadian Men's Chorus. His works have been recognized by the SOCAN Young Composers Award, recorded by the DaCapo Chamber Choir, and are published by Cypress Choral Music and Renforth Music.
Murray received his DMA in choral conducting from the University of Illinois, where he concurrently held a SSHRC Doctoral Research Fellowship studying practices of community engagement in contemporary choral composition. As a volunteer, Murray leads a participatory singing program for the London InterCommunity Health Centre, focused on social connection and well-being. Murray holds additional degrees from the Yale School of Music and University of Toronto, and has studied under noted conductors including Andrew Megill, David Hill, Masaaki Suzuki, and Ivars Taurins.
Murray lives in London, Ontario with his partner, Taiwanese-American harpist Noël Wan, and their tuxedo cat, Georgina.
---
Sharang Sharma
Back to top
Huron University College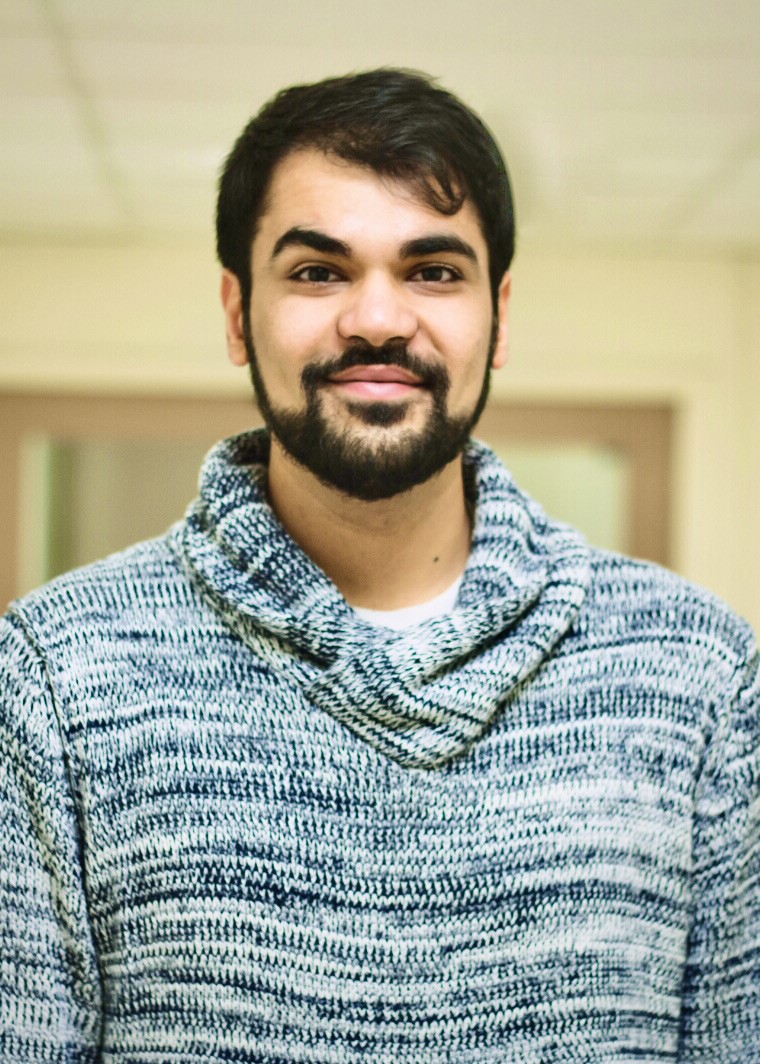 As a versatile musician with many interests, Sharang has long maintained a reputation of existing within the liminal space where musical disciplines converge. He is an active performer and a historical musicologist with an interest in medieval Italian music. In 2018, Sharang earned a Bachelor of Music Performance degree with the Alumni Gold Medal at Western University. He subsequently earned a Master of Studies degree in Musicology at Oriel College, University of Oxford. His engagement as lay clerk at The Queen's College, Oxford, further prepared him for a life in ecclesiastical music, which he now pursues as Director, Chapel Music at Huron University College, London (Canada).
Sharang regularly performs with professional ensembles in Canada and the U.K. He is the current James T. Chestnutt Choral Conducting Scholar with the Elmer Iseler Singers. Reaching beyond the confines of the choral, concert, and operatic idioms, Sharang's repertoire has developed through performances with The Strand Consort, Fount & Origin, Spectra Ensemble, King's College London Chapel Choir, the B.B.C., the Academy of Ancient Music, and Instruments of Time and Truth (through The Queen's College) in the U.K., and with the Elmer Iseler Singers, Kammerchor, Chor Amica, UWOpera, numerous Western University choirs, and solo recitals in Canada. As part of his academic career, Sharang has co-edited Nota Bene: Canadian Undergraduate Journal of Musicology, and presented his research at GAMuT (University of North Texas) and Oriel Talks (Oriel College, Oxford). He has also been a teaching assistant in musicianship skills at Western, and has led workshops at Huron County Bach Festival and Sherborne Abbey Early Music Festival. As an alumnus of the Canadian Renaissance Music Summer School, Sharang is thrilled to be back.
Sharang says:
"It is appropriate to call CRMSS a one-of-a-kind, heavy-duty blender. Being here, one quickly senses how this program combines the ingredients—people from all walks of life, the desire to sing together, and some of the finest music—to make an unctuous smoothie of beautiful renaissance polyphony. At CRMSS, not only have I blended together my own interests in music scholarship, performance, and consort leadership, but I have also been blended into a friendly community of like-minded scholar-performer-directors, of musicians bound by lifelong friendships. I cannot wait for round three!"
---
Terry McKenna
Back to top
The Toronto Consort, Stratford Festival, Wilfrid Laurier University
Terry McKenna enjoys performing a wide range of musical styles on period and modern lutes and guitars. He's been with the Toronto Consort for more than 30 years now (!) and also plays with Ensemble Polaris and the Toronto Masque Theatre as well as guest appearances with I Furiosi, Musica Franca and Opera Atelier, among others. In addition to historical-based repertoire, Terry welcomes opportunities to perform contemporary scores by composers such as James Rolfe, Omar Daniel, Peter Hannan, John Beckwith and Harry Freedman. Terry has participated on many recordings and broadcasts and finally did his own feature project, Throw the House Out of the Windowe (and Other Damn Fine Dance Tunes) on the Marquis Classics label. Another one is in the works – stay tuned! (Other notable recordings are Joyner's Dream, Sylvia Tyson; Secret Fires of Love, Studio Rhetorica; The Italian Queen of France, Toronto Consort)Terry gets great satisfaction from teaching guitar and lute at Wilfrid Laurier University. He also enjoys composing and performing music for his wife Susan Kennedy's youth theatre project Playmakers! Terry lives in Stratford, Ontario (where he performs with the Stratford Festival) with Susan and their four children, two dogs, three cats, 1 frog, 1 turtle, 2 cute new anoles and 3 goldfish…
Update: Since the above statements were relevant, the pets (except for Shelley, the turtle) and children have all moved on and Terry has entered the newly discovered country of "semi-retirement". He's actually having a good time exploring! Currently he's surveying the 16th- and 17th-century repertoire of sacred music arranged for lute solo and, for 19th-century guitar, the exceptional music of Wenzeslaus Matiegka.